Peterkin offers over 100 different coloured stocks!
With so many fabulous options there's literally a coloured cardstock, shade of paper and envelope to complement or contrast for everyone and every event.
Printing in colour (CMYK)
Our digital presses use four-colour CMYK toners and inks that are translucent – which basically means that light can pass through them, so the background (colour of the paper) will affect the colour printed on top. When printing on white or very light coloured paper the effect isn't noticeable.
On brightly coloured paper, the difference in colour is more obvious. Generally, the printed colour will darken, and look less vibrant. So pink on blue will look more purple, and yellow on blue will look more green.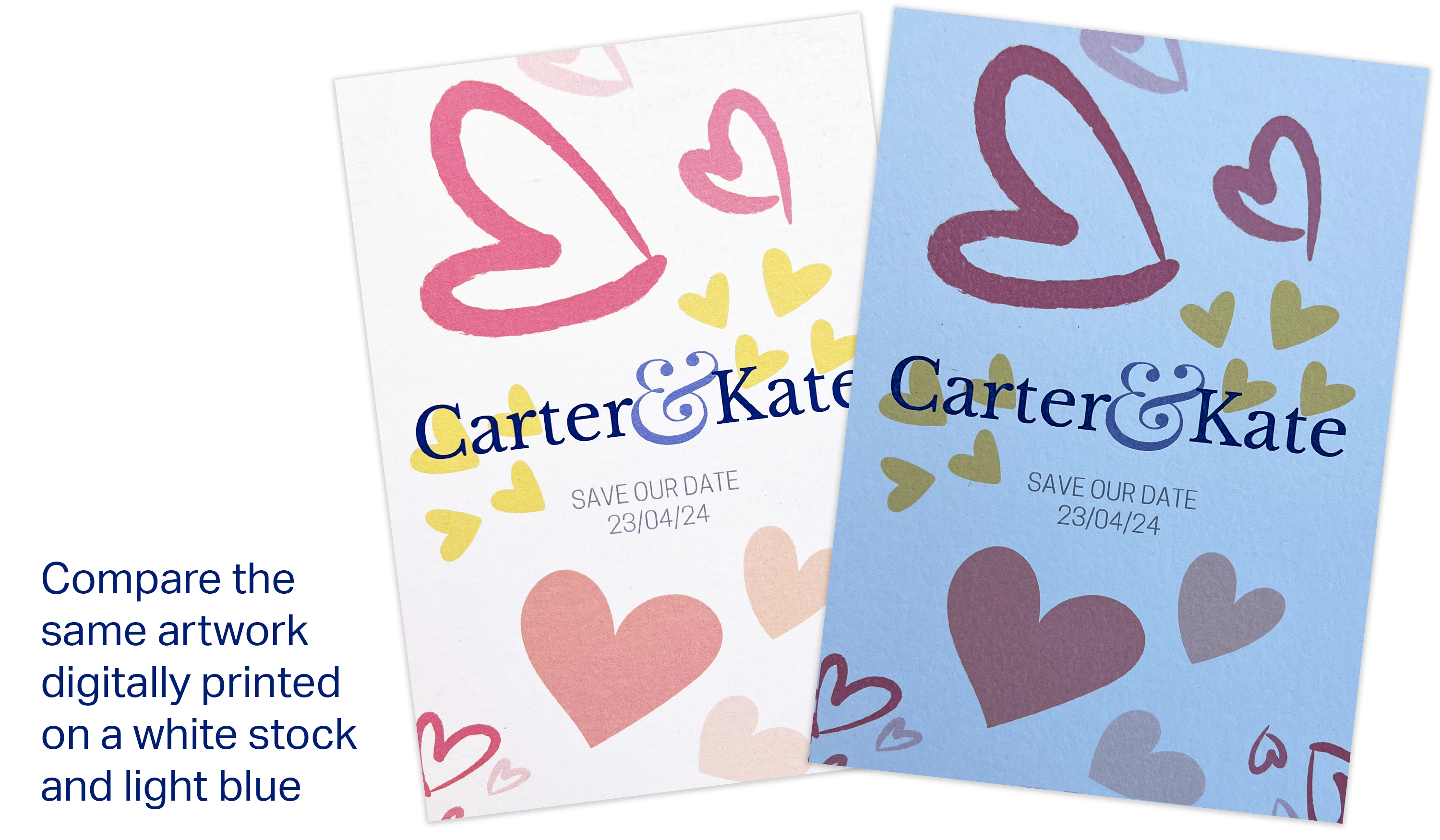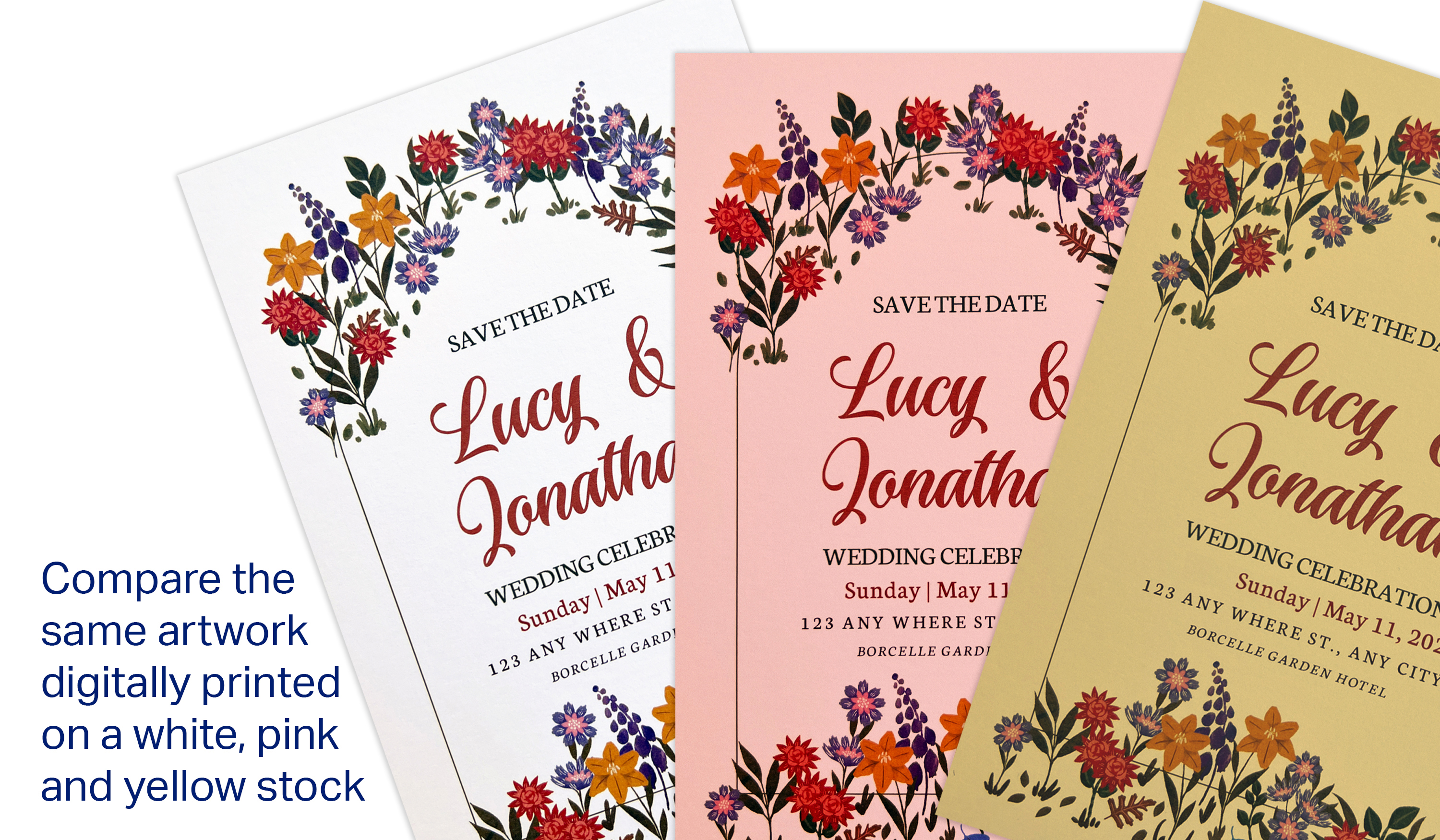 We always recommend printing a sample to see how the end result will look – you might like to take advantage of the artistic effect produced!
Printing in White ink or Digital Gold, Silver and Metallic Colours (DGSM)
If you chose to print in White Ink or DGSM, then these toners and inks are opaque! This means that light doesn't pass easily through them.
White ink will look almost identical on any stock, although bear in mind that on textured stocks, white ink can be a little less consistent in appearance due to the lumps and bumps texture.
Digital Gold, Silver and Metallic Colours are not suitable for every colour paper as some background colours don't offer enough contrast for the toner to stand out (check the stock option dropdown for the product you're ordering, if the stock you'd like is missing, this is because we don't recommend it).
The shimmering effect of the gold or silver will vary from stock to stock. We recommend using bolder text or patterns to make the most of these lovely toners, and ordering a sample first if you're not sure of the result.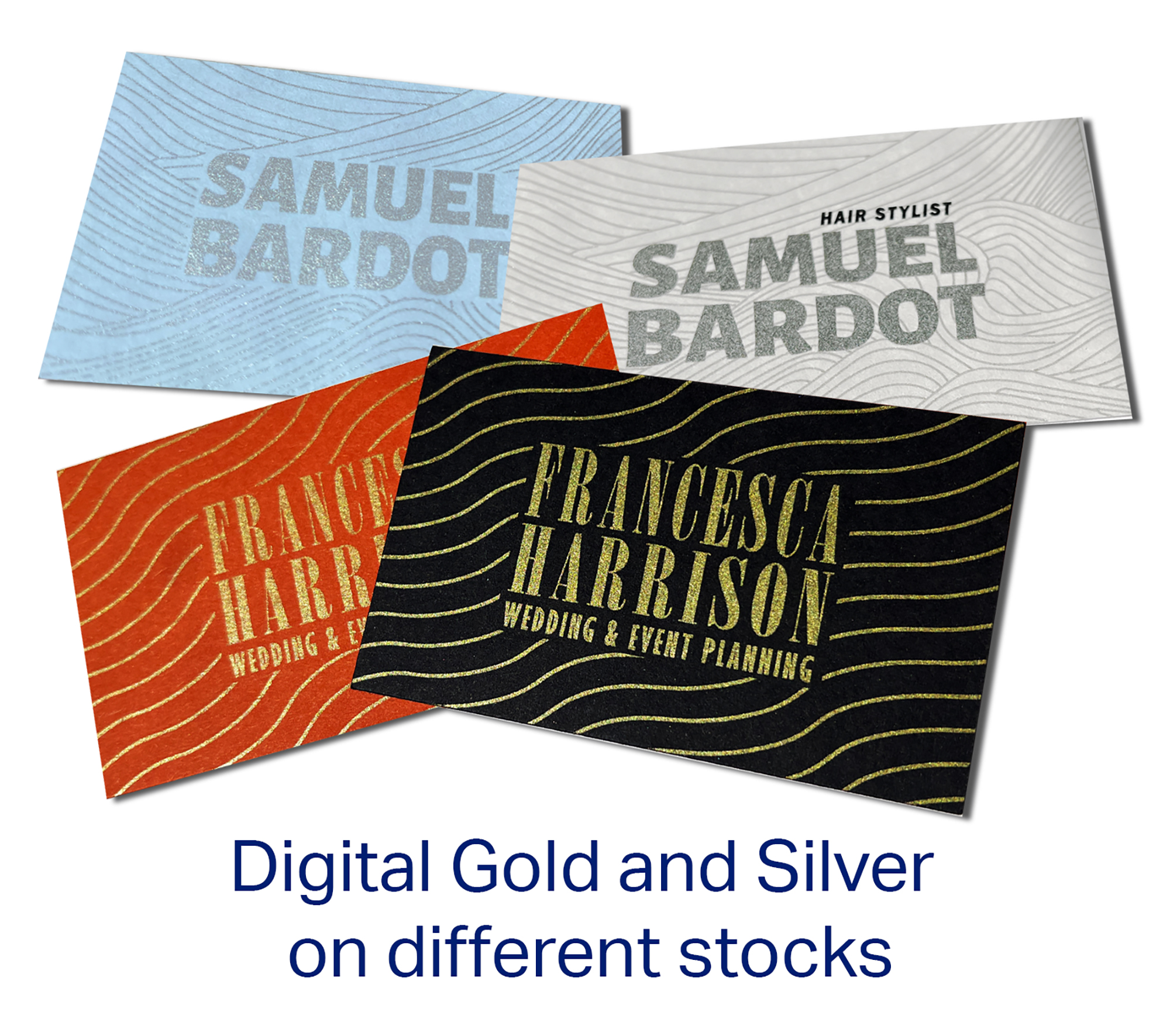 What stocks are best for Digital Gold, Silver and Metallics?
What is the difference between Hot Foil Press and Digital Gold/Silver/Metallics?
Can I print in white ink + Digital Gold or Silver or Metallics on the same page?
Does stock colour affect the colour of letterpress Pantone inks?