Sometimes you want your text to look all fancy along the edge of the design. If so, you'll need to extend your text into the 3mm bleed so you don't get a thin line of unprinted stock when the cards are trimmed.
You can do this 1 of 2 ways; by extending the whole text so that it hangs in the bleed (first image).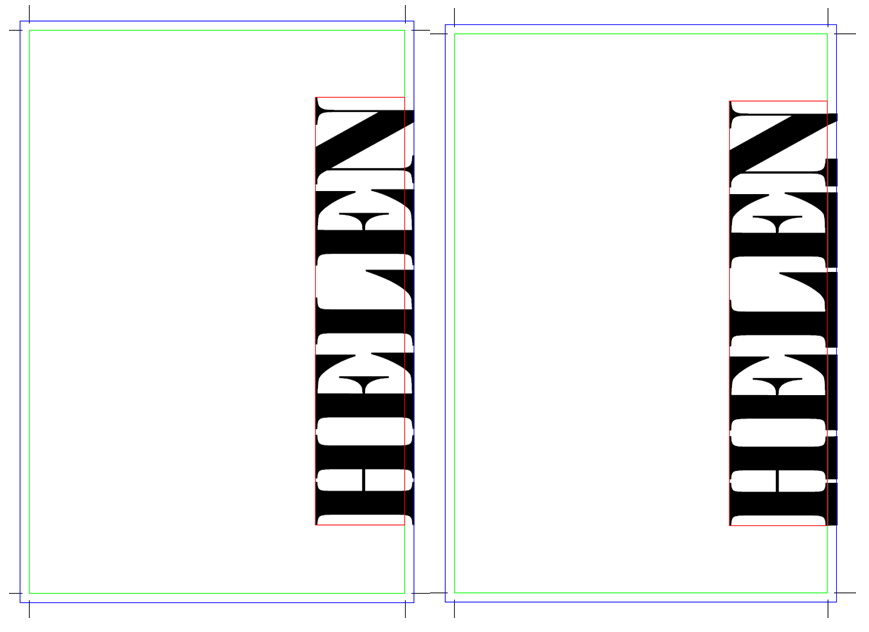 Or by putting the text right up to the edge of the page and extending the lines manually by drawing boxes or lines that go into the bleed.
This way when we trim your cards, the text will always reach the edge of the page, even if we experience some slightly movement.