Bitmaps and Vectors are two different types of graphic...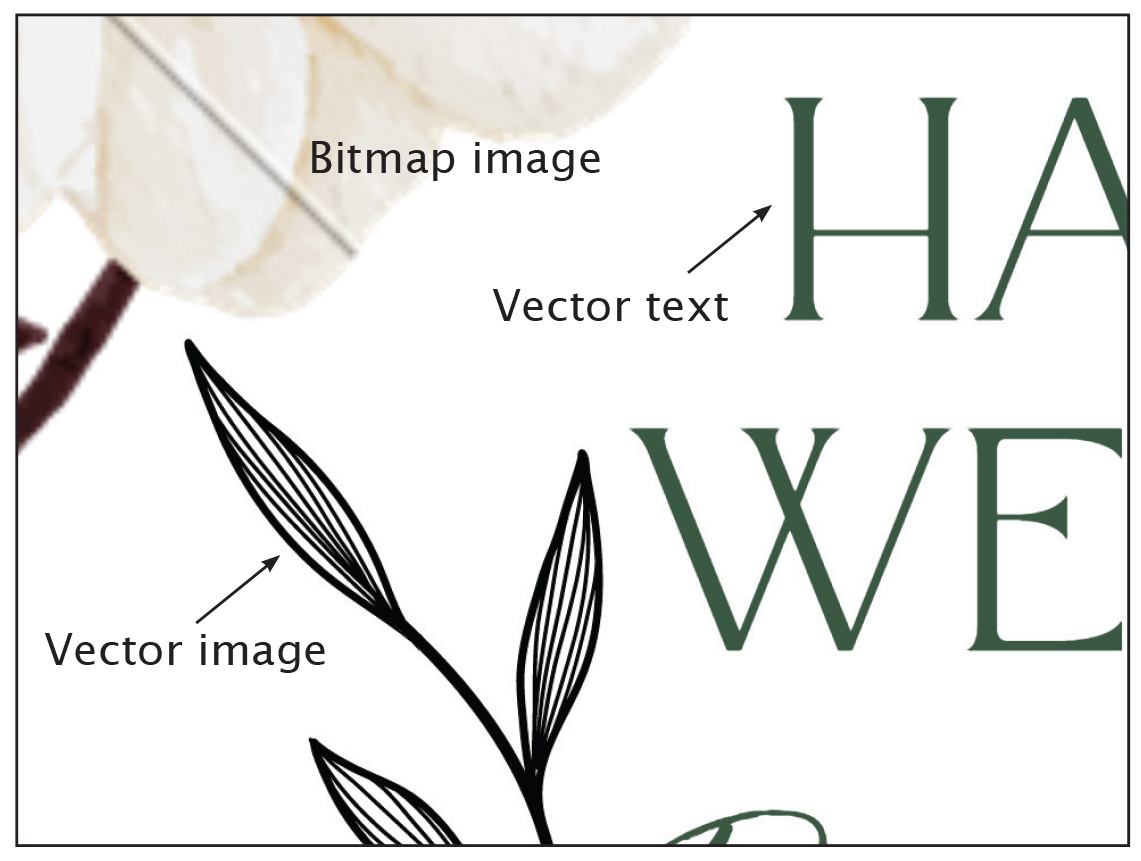 A bitmap is a type of graphic made up of small elements called pixels. Bitmap images include photographs, and any graphic that's been created in Photoshop. If your file is a .jpg, .gif, .svg, .png, .psd, or .tiff it's a bitmap!
Bitmaps cannot be scaled much larger than their actual size without losing quality and looking blurred and pixelated.
Computer software, including printing software, reads a bitmap files as the shape of the image box rather than the text or shape of the image inside.
A vector is a graphic made up of lines and curves. You can scale these graphics to any size without losing quality and the lines are always smooth.
For some of our Printery Finishes like letterpress, foiling or embossing can only be achieved with vector graphics, this is because to make the letterpress plates or foiling blocks requires software that only recognises vectors to make the initial negatives.
For more information about how letterpress is made click here.