It's easy to use our templates for die cut shapes, pockets and sleeves with Canva.
Here's an example using an A6 sleeve.
1) Drag our template PDF onto the Canva homepage. Double click it to open.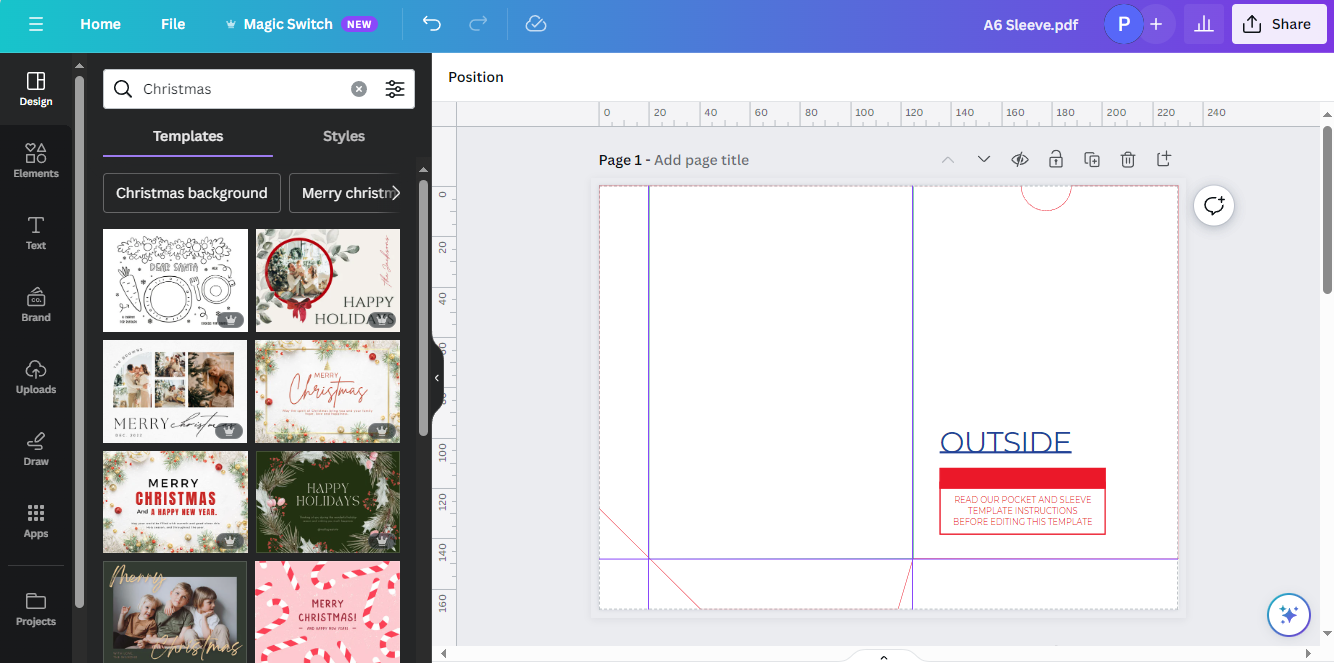 2) Drag horizontal and vertical guides onto the document over the template so you can see where the folds/scores and tabs are.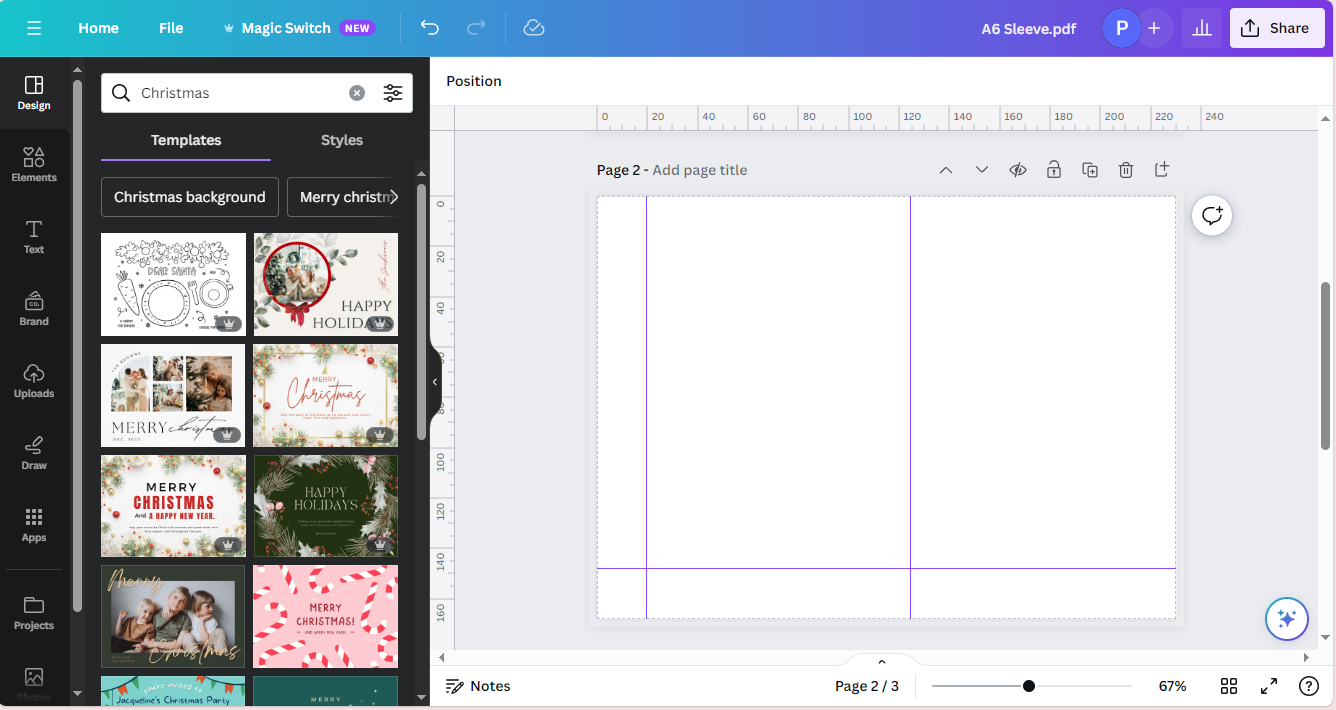 Delete our template from the document - and it will look like this, with just the guides visible.
3) Create your design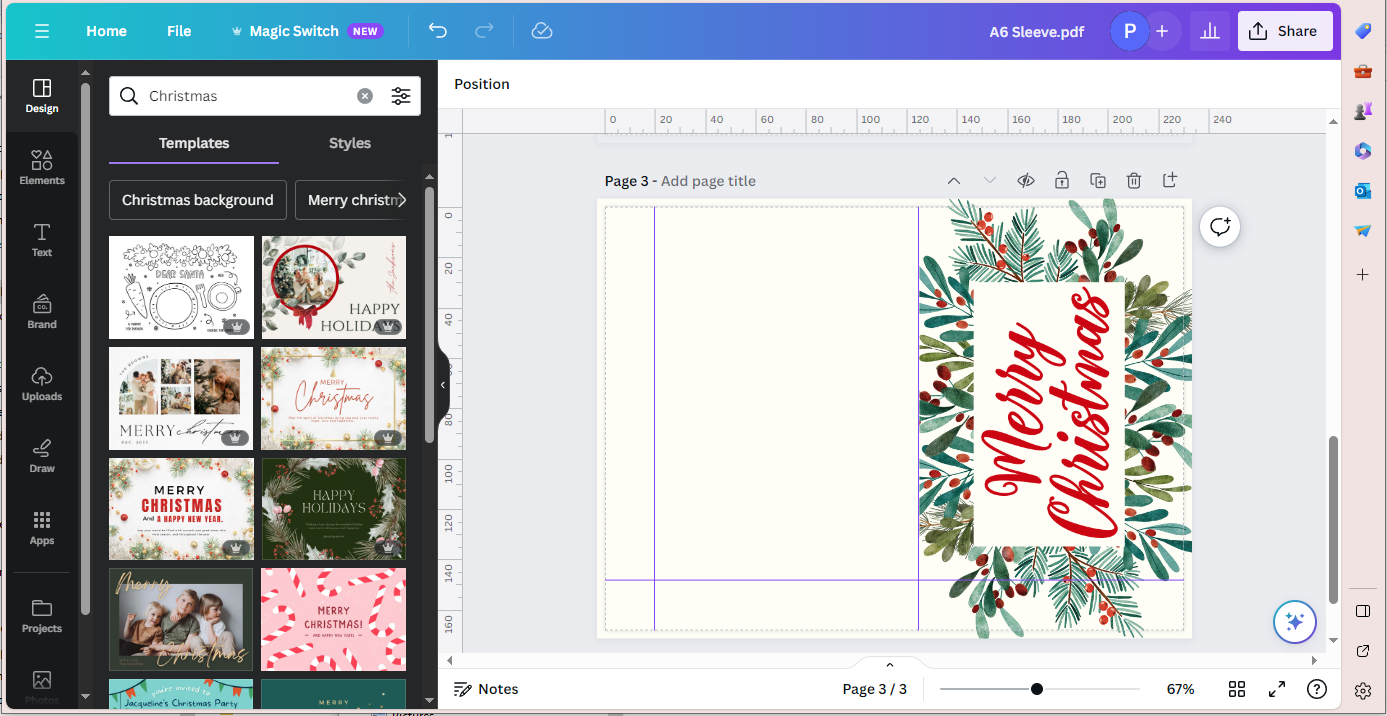 4) Share your design.
Choose Download
PDF Print
Tick crop marks and bleed
If you're using Canva Pro choose CMYK (best for professional printing)