When letterpress printing was first invented it was never intended to create an actual impression into the card or paper - the technique was purely to transfer ink.
However, letterpressing is such a cool, physical printing process, that in modern times we like it a bit more touchy-feely.
Running your fingers over the vintage-created texture is certainly a big part of the appeal.
The final result of your letterpress depends on a few factors. Obviously the colour ink you choose is very important, but so too is the type of stock and the thickness/weight (gsm) that you choose.
Don't forget that the colour of your letterpress ink is also affected by the colour of your stock.
Single or double-thick stock?
Generally, letterpresss on a more rigid stock like Coco Linen or Woodland will produce a crisper result with slightly less impression than on a softer cotton stock like Crane Letterpress.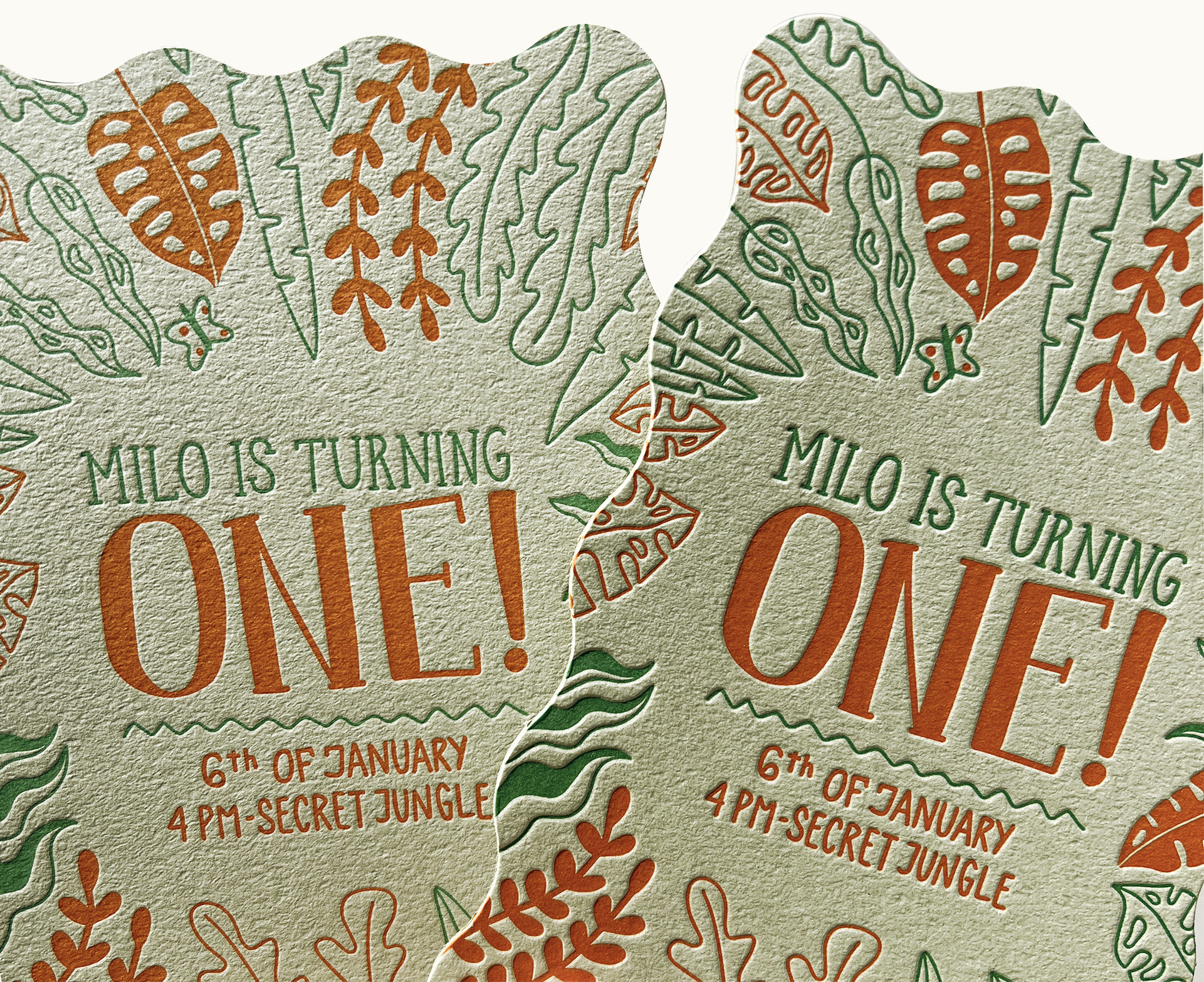 On the left is Woodland Matcha in the single thickness/weight of 302gsm. On the right the Matcha's been duplexed to double-thick 604gsm. As you can see there's a greater depth of impression (the shadows created have also made the colours look a little a darker in this example).
With double-thick, duplexed stock we can apply more pressure to the stock, as there's depth of stock to push into, creating a greater impression.
Woodland's a highly textured stock - so choosing it for letterpress gives you a double-hit of textured loveliness.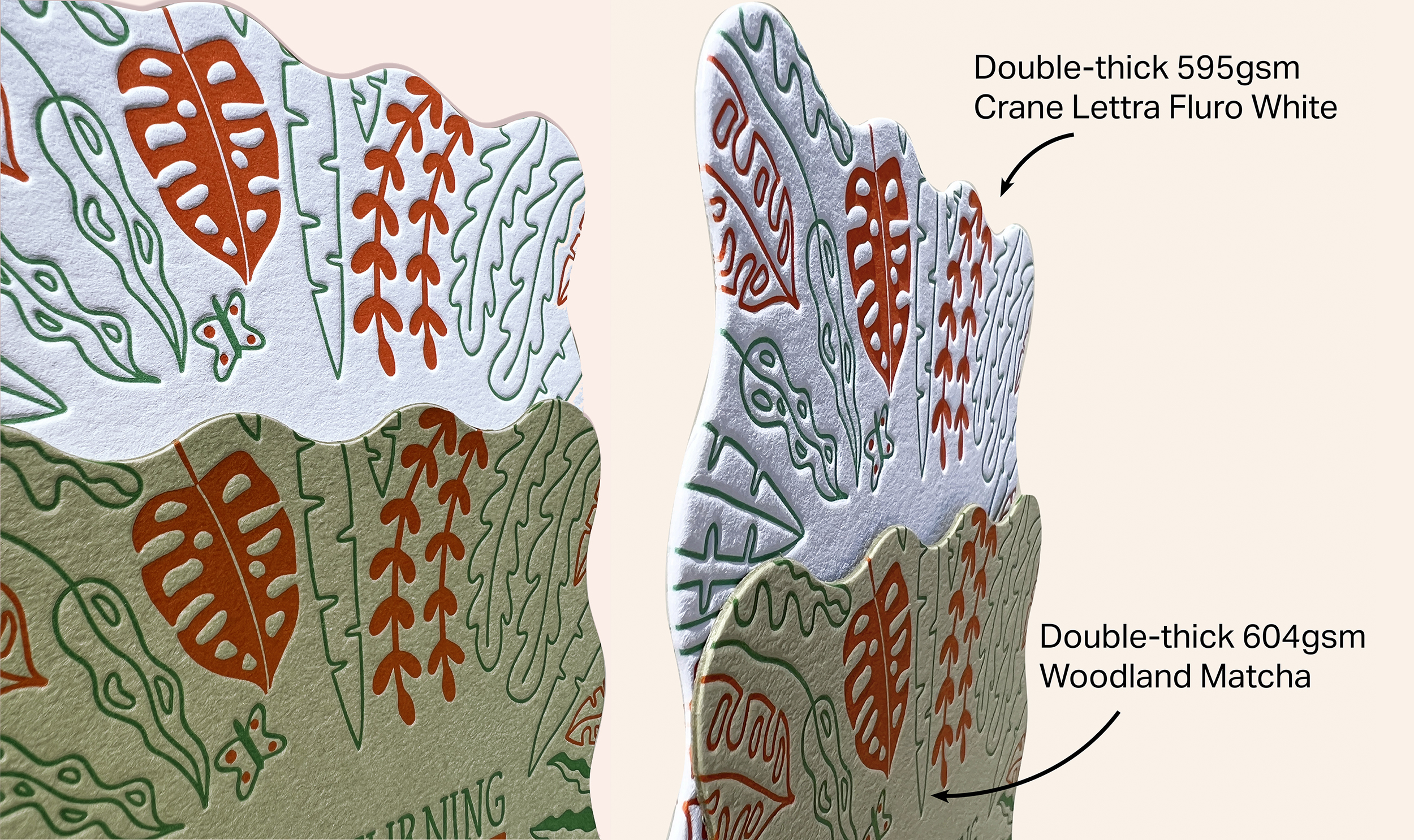 Crane Lettra is a softer, cotton stock, specifically made for letterpressing.
The result on the double-thick stock is more impression when compared to the more rigid Woodland.
Crane Lettra has a slight texture, its soft and lovely to touch creating a very tactile result.
Click here to learn more about duplexing.