Yes, it does!
Pantone inks used in Letterpressing are translucent - you'll only get an super-close colour match to your chosen Pantone uncoated colour if you choose a white stock to print on.
The change in colour is also hardly noticable on very pale coloured stocks.
Our Pantone inks are mixed by hand, combining multiple colours to create the correct shade.
Because Pantone inks are translucent, you can't use an ink lighter than your stock - the ink will just sink into the stock and either disappear, or leave just a 'shadow' in the impression on the card.
Choosing stocks and Pantone inks in the same colour palette (green on green, blue on blue etc) works really well and can look stunning. It's also a bit easier to anticipate the final look.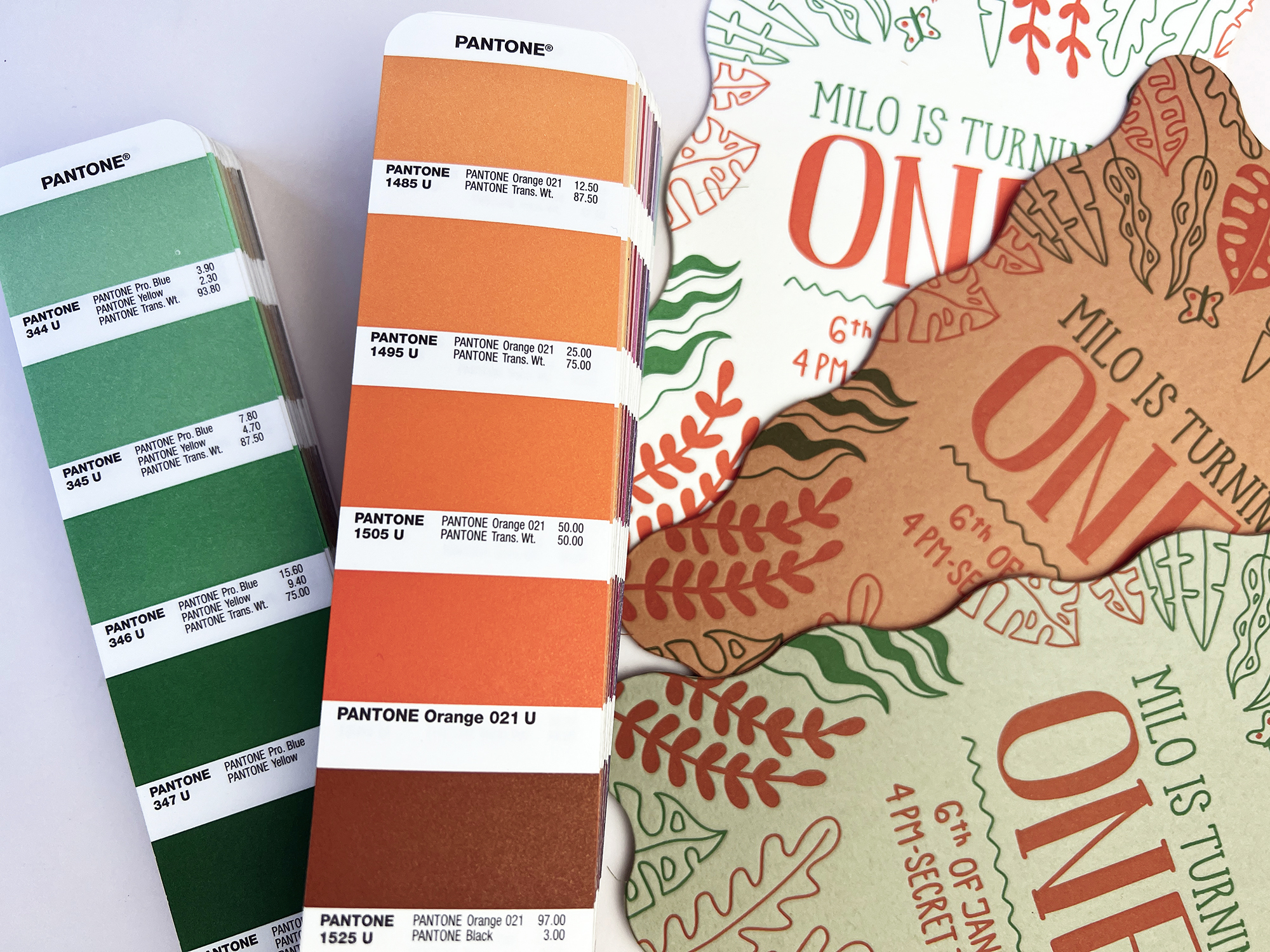 This two colour (2PMS) design uses the same two inks (Pantone 346 and Orange 021) on different coloured stocks.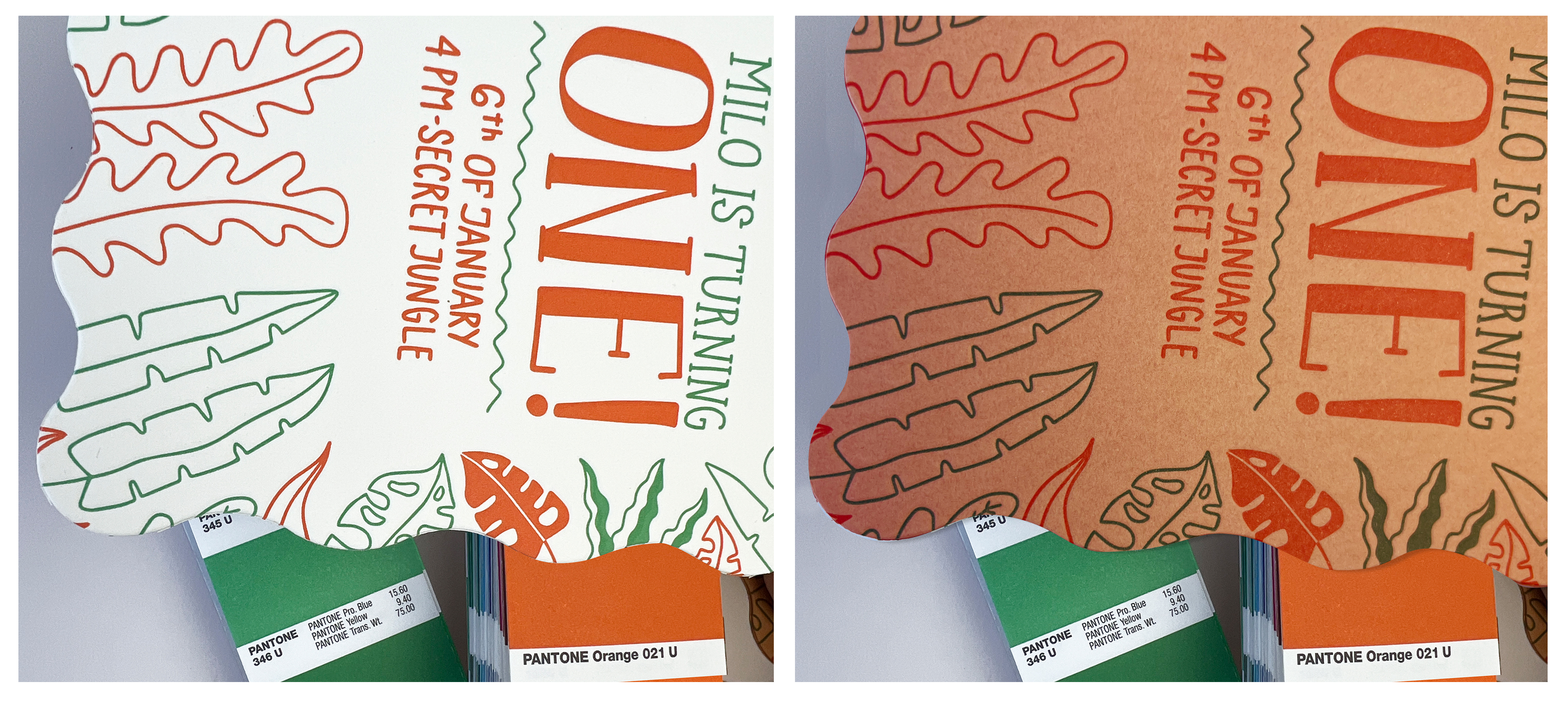 On a white stock the Pantone inks are a very close match.
On the Terracotta stock, both colours are darker and the orange ink is more intense.
Top Tips from the Printery Peeps
The easiest way to choose a Pantone colour is using our Paper Colour Values Chart. We keep this up-to-date with all our stocks so you can easily match or contrast with confidence.
You can also use a Pantone book. It must be the Pantone Solid Uncoated colours (PMS U) book. Pantone has many colour books for different applications like textiles or manufacturing - so it's essential that you use the right one!
Don't reference CMYK or Hex codes - we can't match these to a Pantone for you.
Remember that colours look very different from screen to screen. Computer screens display in RGB, so you'll get an idea, but not a match to the actual Pantone ink.