Hover over The Printery menu item which expands the options

Below 'Printing by Size' choose the size of your finished printed piece. In our example below, we chose 120x180mm, closest size to U.S. 5x7":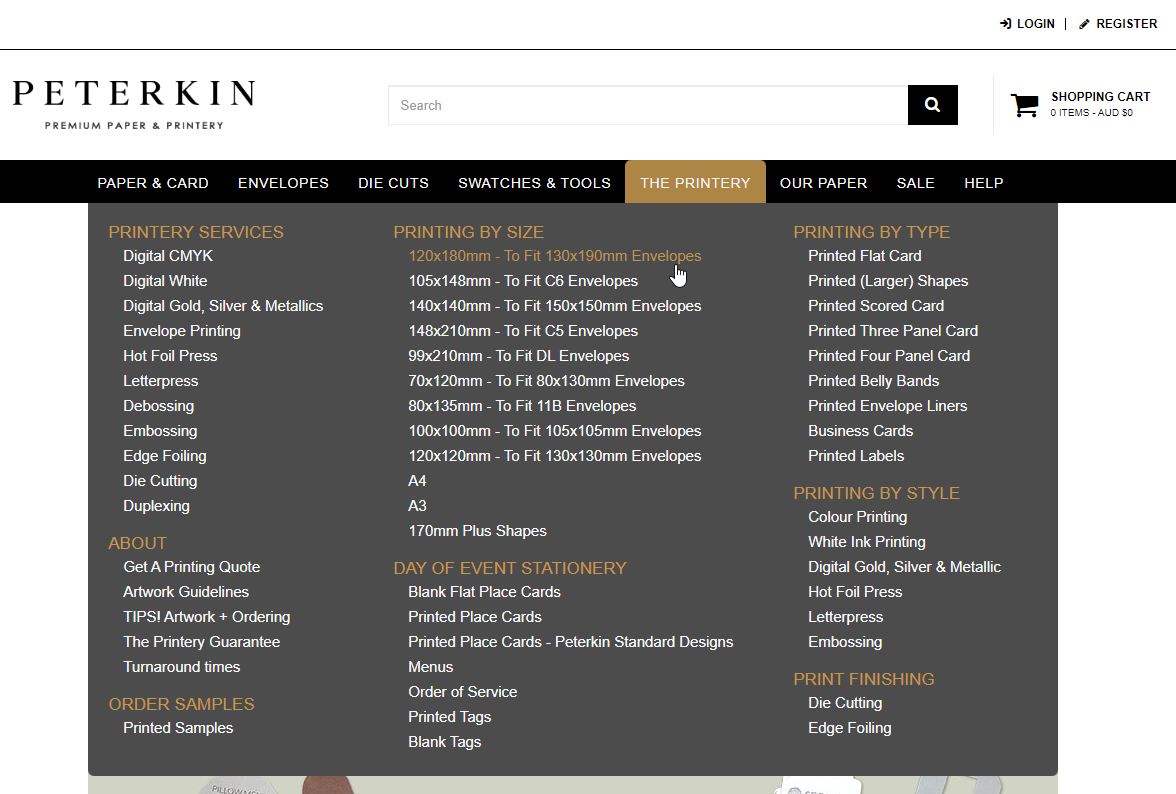 Choose your product, which includes type of printing CMYK or Digital White (digital Gold, silver & other metallics require wholesale access).


Choose Standard Thickness Stocks or Double Thick Stocks. For our example, we've chosen Standard Thickness Stocks: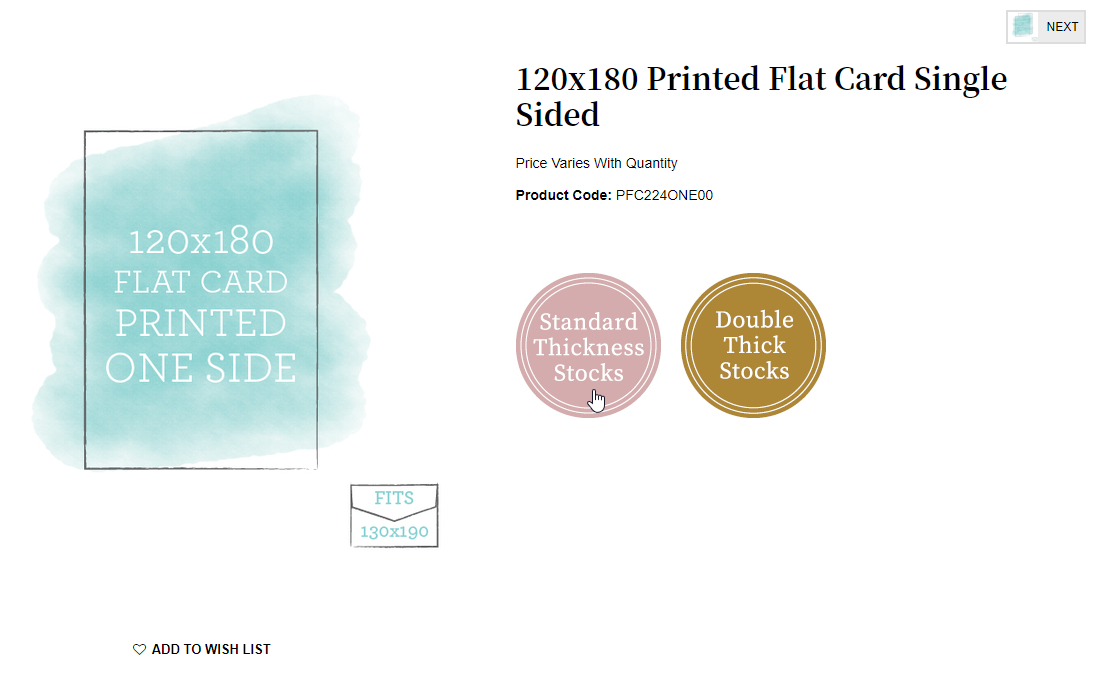 Select your stock from the drop down.

Add any comment re your design or stock etc.

Upload PDF artwork

Enter quantity & add to cart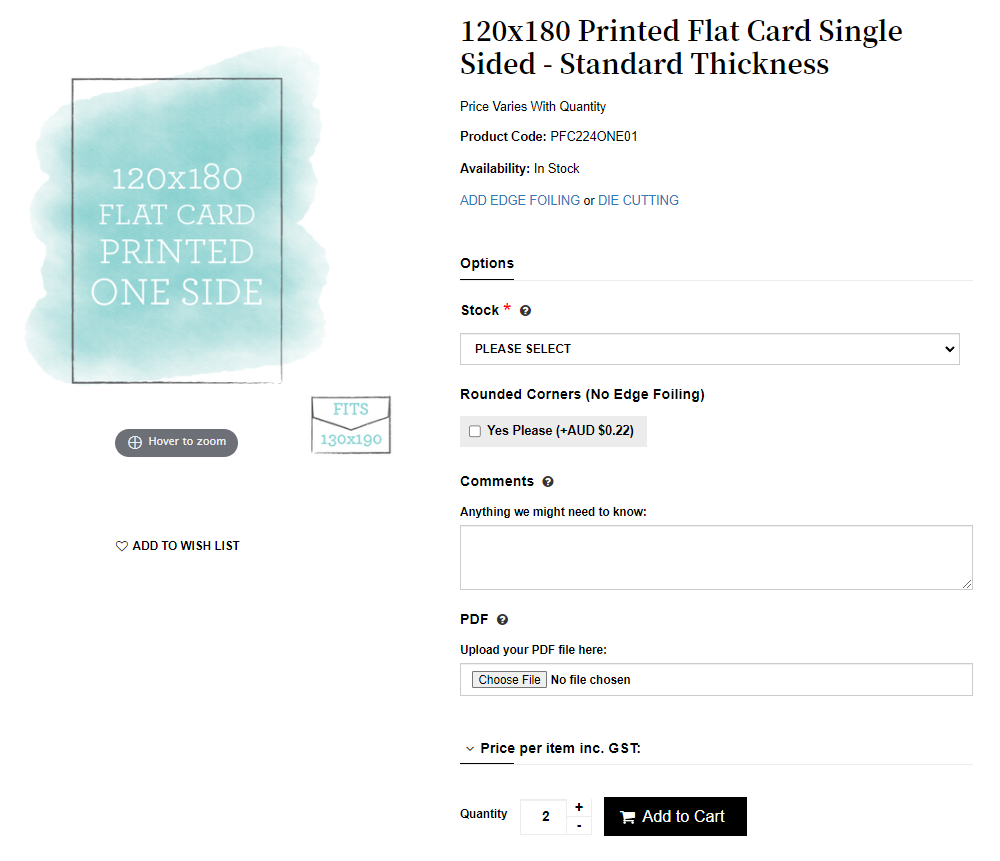 After adding the quantity to your cart, you'll be taken back to the same screen where you can add die cutting: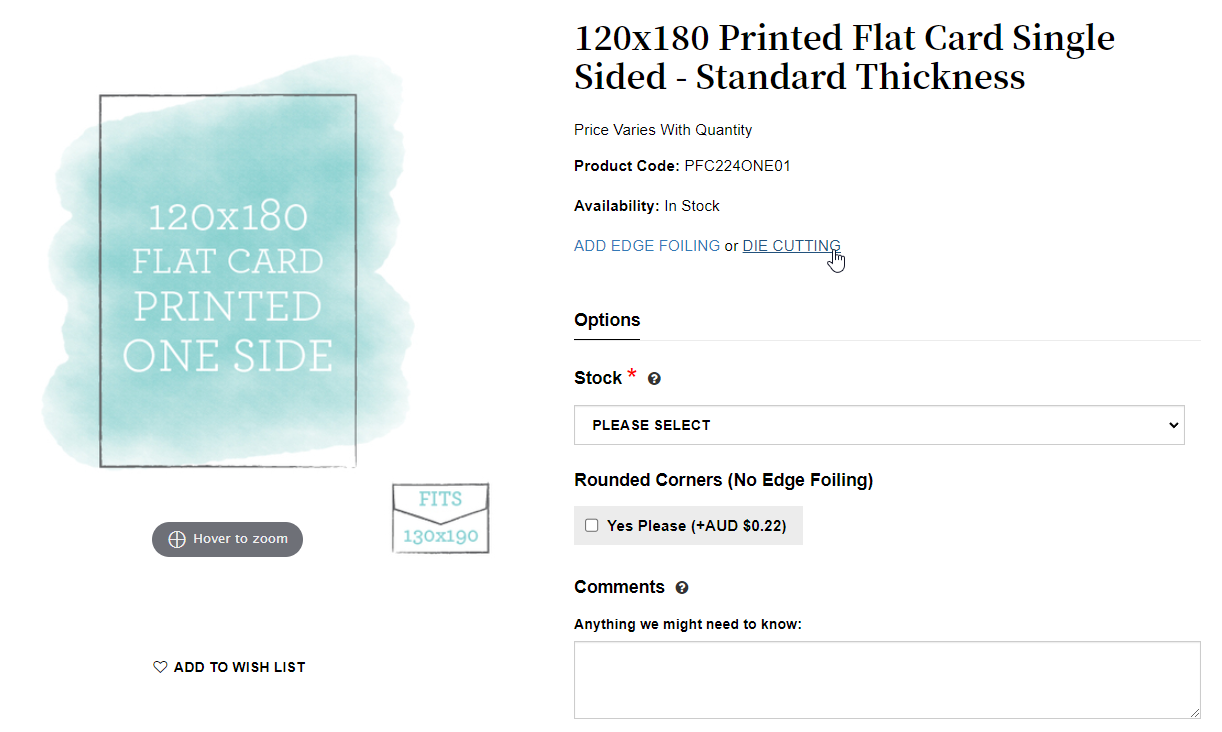 For our example, we chose the 120x180 arch (note die cutting is a minimum charge of 50 units which covers our set up and run costs):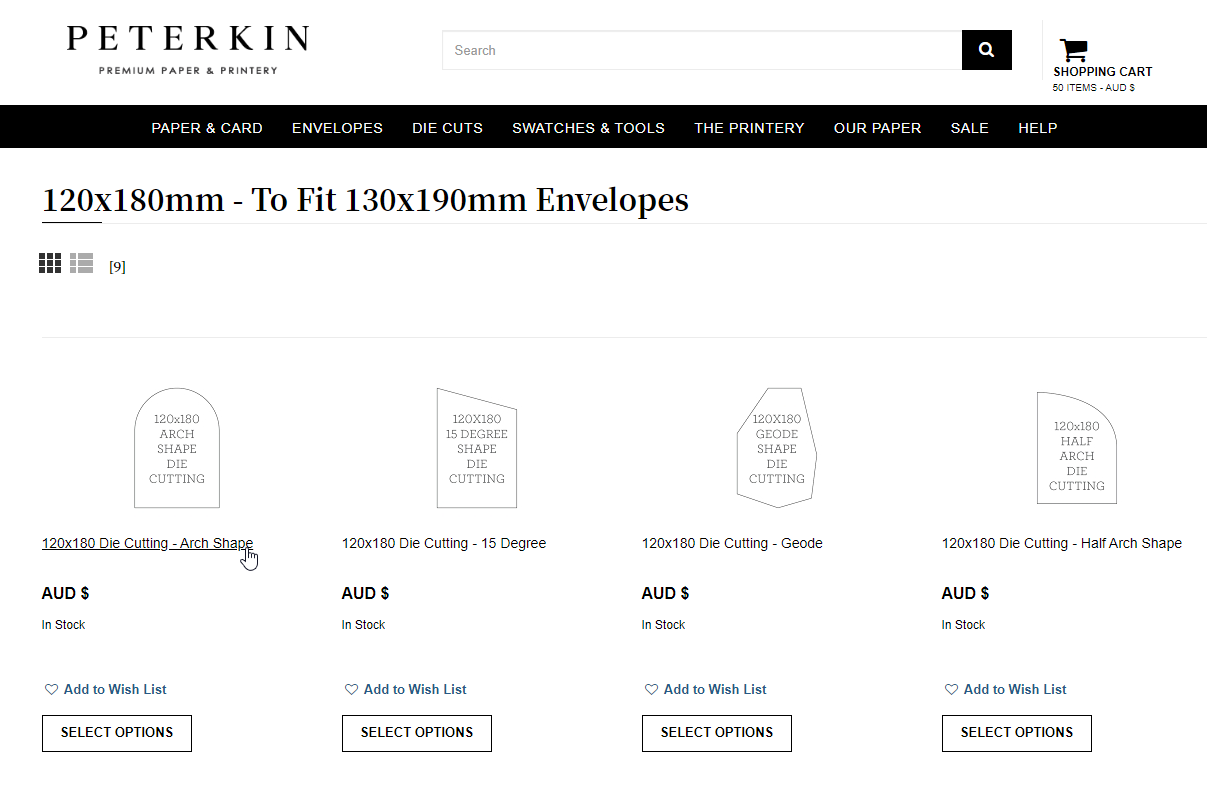 Click on View Pricing
Enter description of item die cutting is for: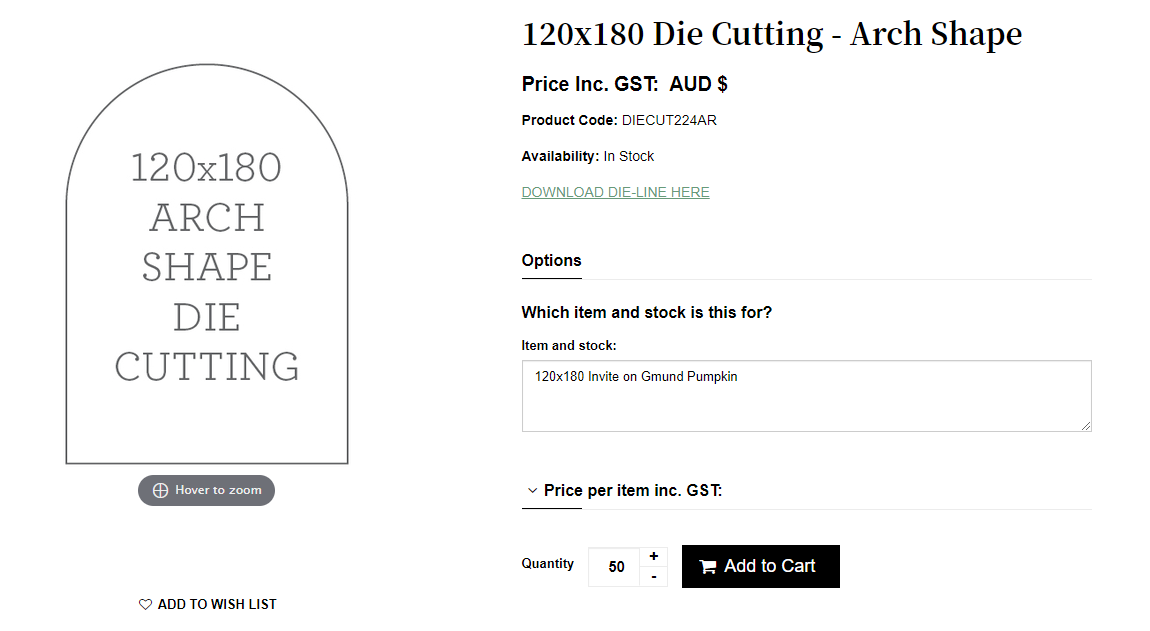 There's a link to download the die line in the product description.

Add the quantity to your cart (min 50).

View Cart - you should now see both the printed product and your chosen die cutting.