We certainly do! Check this out: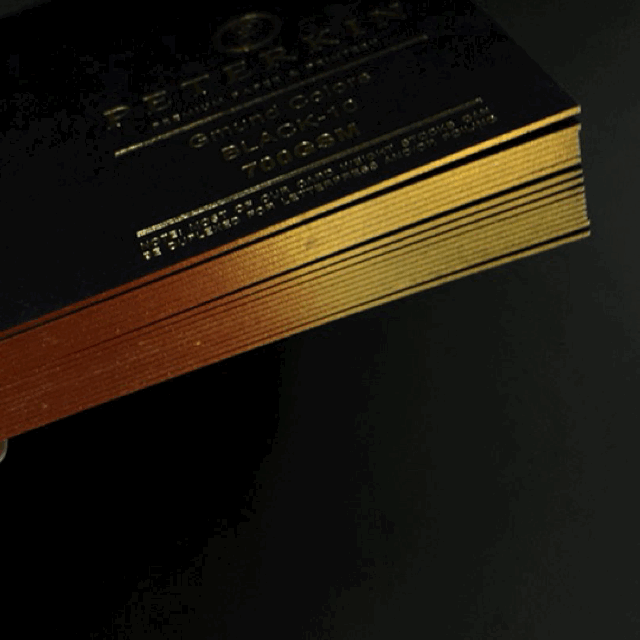 There's nothing more lush than a super-thick card stock with shiny foiled edges - except perhaps combining letterpress, foil AND foiled edges...
...which you can also do now.
There are some restrictions though.
Full-solid digital prints cannot be edge foiled.
Due to it being a heat process, we cannot re-heat toner-based print as it affects the heat-fused print. Very small areas of digital print bleeding off the edge is ok, but still not recommended.
WHAT COLOURS?
We have edge foiling available in most of our standard foiling colours. The selection available is in the drop-down when you add foiling to your job.
If you're after something specific, please get in touch.
Some foil colours just aren't available in the grades we require for them to work well on tricky stocks like Crane Lettra (eg. we found in our tests that black foil works way better on Gmund Cotton).
In short, if we have a problem with your selection, we'll be in touch with alternatives. Nothing is set in stone when it comes to specialist finishing techniques such as this.
THICKER IS BETTER
Edge foiling always looks amazing in a stack. But generally, unless it's a book, people only get one piece...so make those gorgeous edges stand out and go with 500gsm +.
We can always duplex or triplex any of our stocks if it's not already available in a heavy weight.
Can't find what you want? Contact us for a quote.